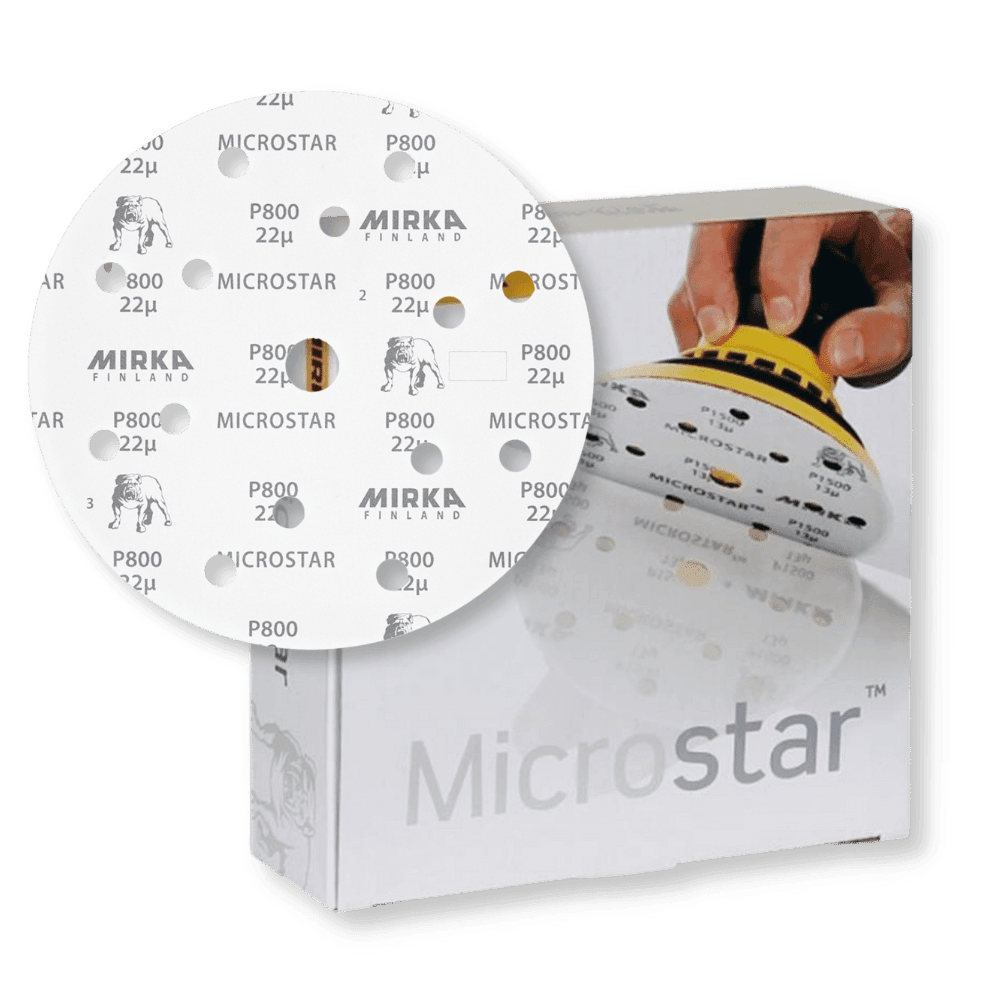 Mirka Micro Star 150 mm (Grit P800 - 1000)
---
Mirka Microstar is a versatile abrasive film product that is designed for fine finishing tasks on wood surfaces. Its special stearate layer and smooth film backing make it perfect for matting and paint rectification of top- and clear coat applications on wood. The product produces a fine scratch pattern, which is easy to polish out, resulting in a smooth, consistent finish. Its long-lasting properties make it ideal for woodworking projects, including furniture making, cabinetry, and other wood surfaces. When used with a 5mm interface pad, it provides an optimal finish, the product is intended for dry sanding and can be used for both flat and contoured surfaces. Trust in the quality and reliability of Mirka Microstar for your next woodworking project to achieve professional results.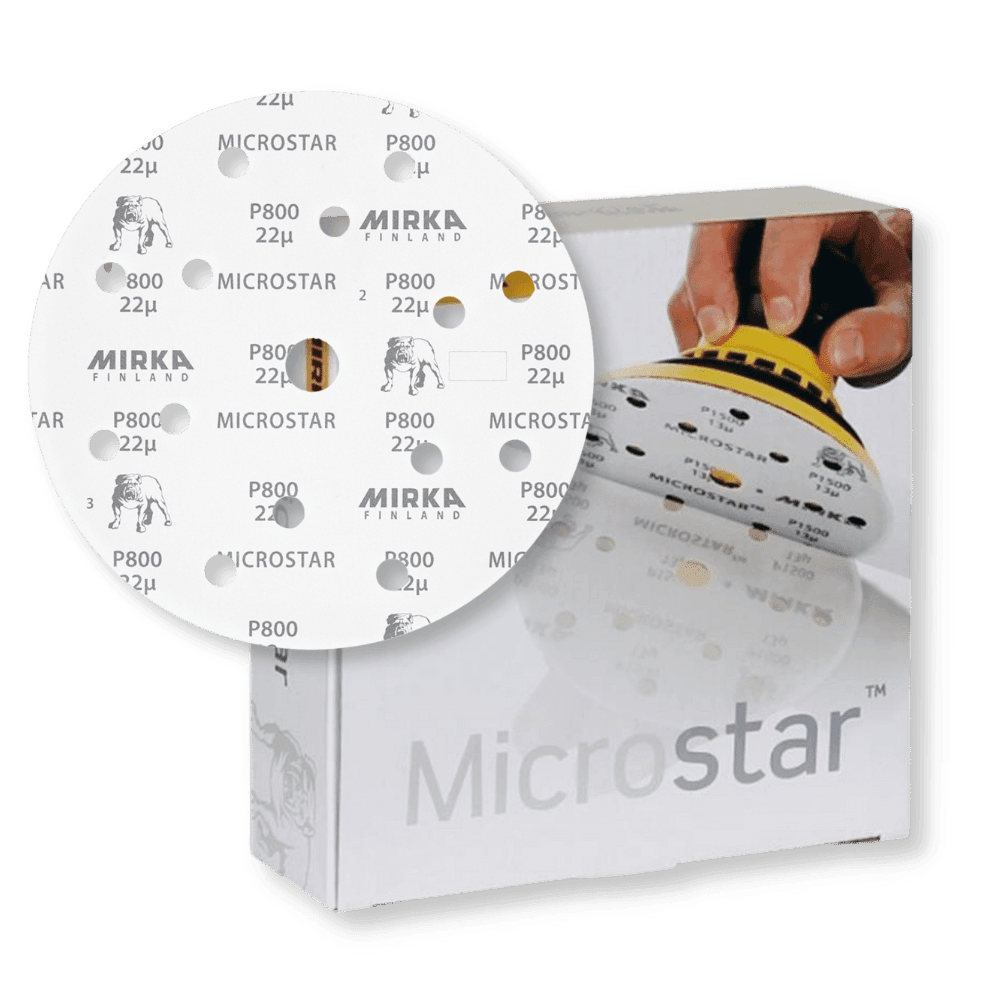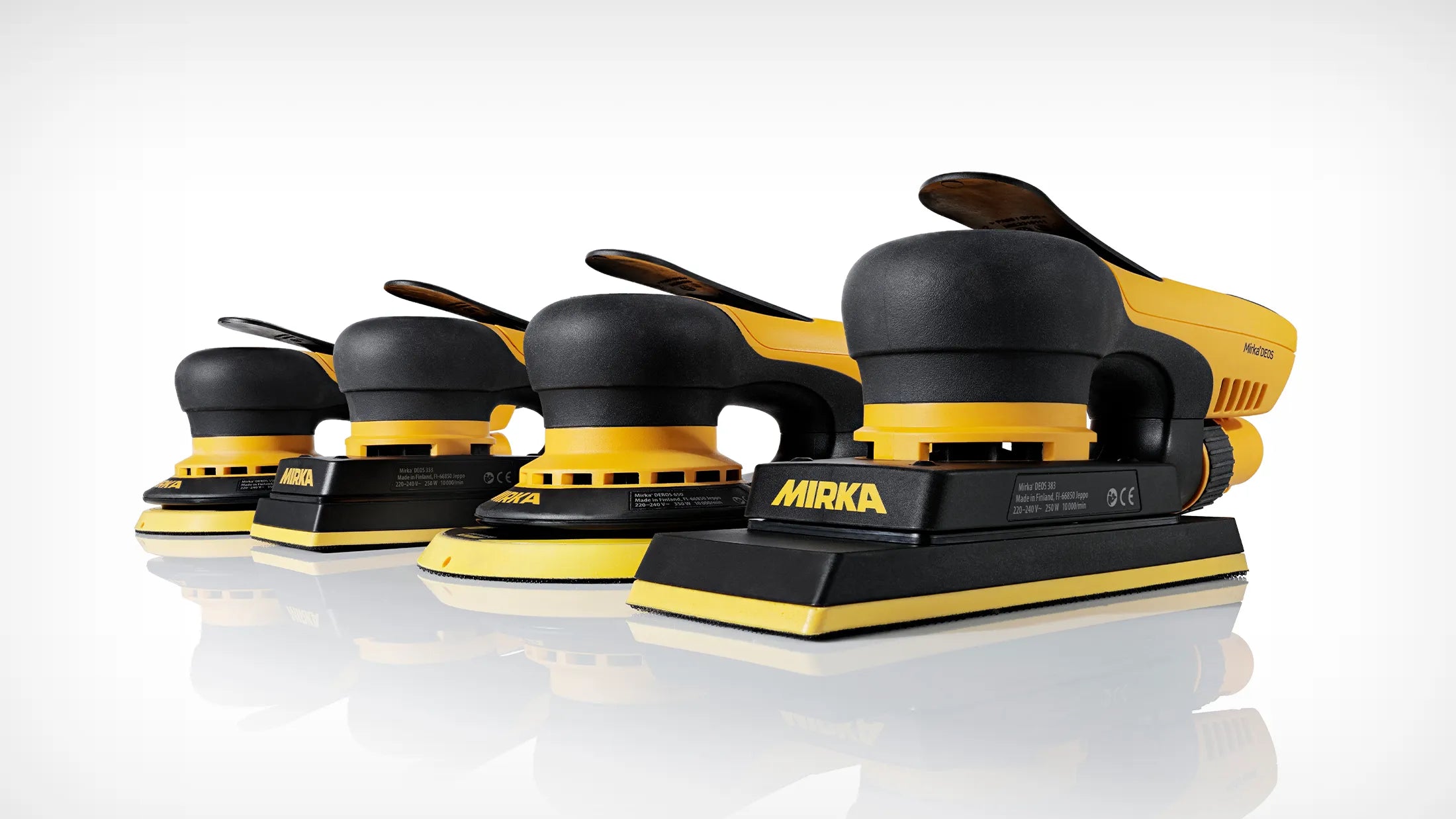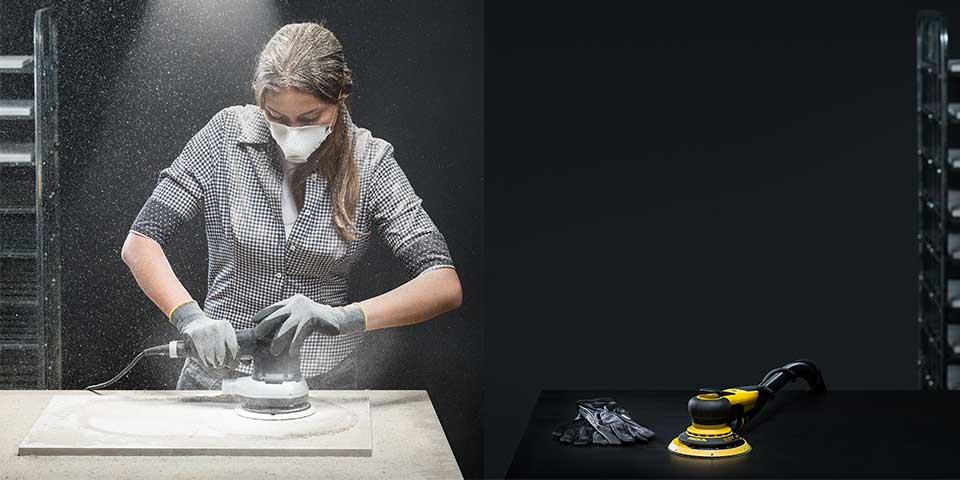 Trusted by Professionals
Achieve Professional Results with Industry-Leading Technology
Mirka's product line includes a wide range of abrasives, from traditional sandpaper to advanced products like Abranet, as well as a variety of sanding equipment such as sanders, dust extractors, and polishers. One of the major advantage of Mirka's products is the built-in dust extraction system which provides a cleaner and healthier work environment, increasing the life of abrasive and overall productivity.
Products that we use!
Elevate Your Sanding Game
At BohriAli, we are committed to providing our customers with the best products and equipment in the market. That's why we only use and recommend Mirka's wide range of abrasives and sanding equipment. Mirka, a well-established and trusted manufacturer, has been in the industry for over 75 years, and is dedicated to producing the highest-quality abrasives and sanding equipment for professionals and DIY enthusiasts.
Trust in the quality and reliability of Mirka's products, as trusted by professionals in the industry. At BohriAli, we stand behind the products we sell, and we are confident that Mirka's wide range of abrasives and sanding equipment will meet all of your needs.
Article
Write text about your blog post.