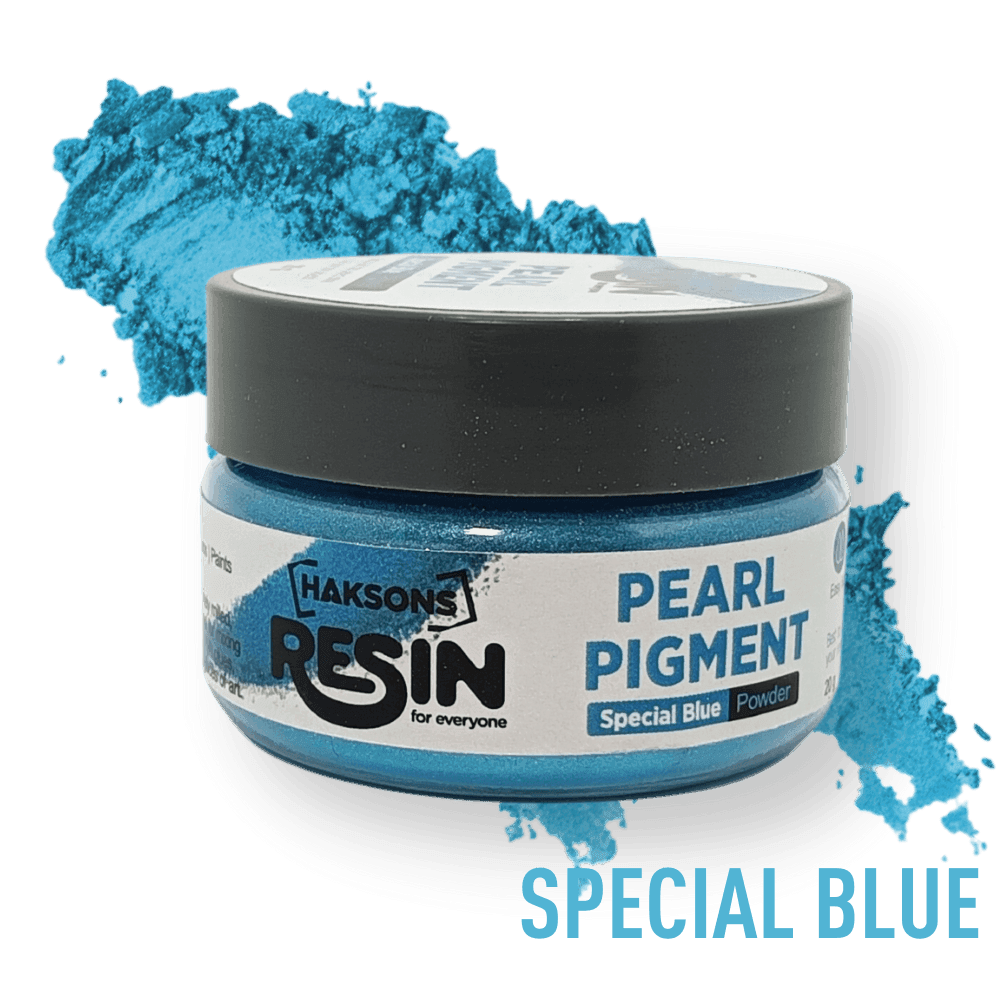 Haksons Pearl Powder (Mica) - Special Blue
---
Haksons Pearl Pigments are high-quality mica powders that add a dazzling, pearlescent finish to any project. These finely milled pigments are easy to use and can be mixed into various mediums, including paints, resins, and cosmetics. The intense shimmer and versatility of Haksons Pearl Pigments make them a must-have for artists, DIY enthusiasts, and cosmetics creators. Add a touch of glamour to your creations with Haksons Pearl Pigments.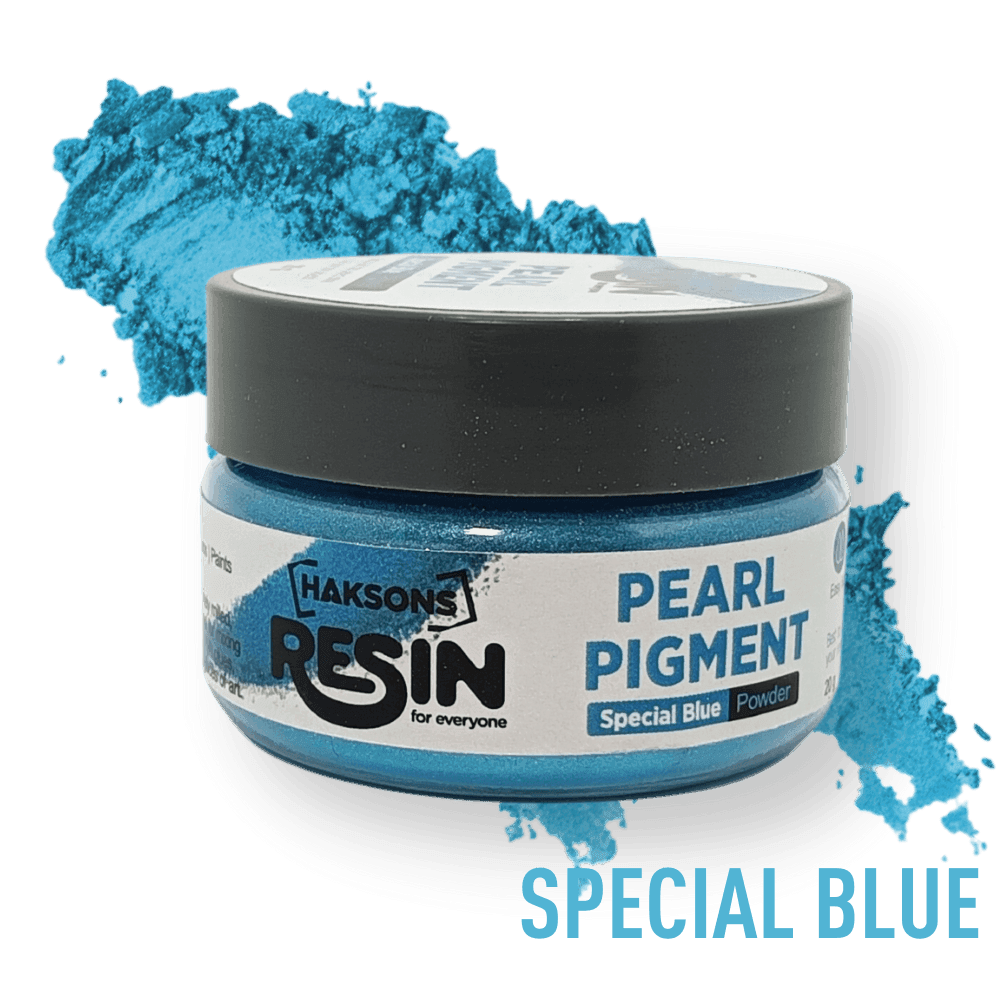 MAGIC
Add an otherworldly touch to any project with their shimmering, pearlescent finish. Whether used to create a subtle shimmer or a bold and dramatic effect, these finely milled pigments are sure to add a touch of magic to any project.
What does this colour add to your project?
Special blue is a pale, muted shade of blue with a metallic finish, and its name is derived from the popular special gold series. As a color, special blue can bring a sense of calmness, tranquility, and sophistication to a project, as well as a touch of elegance and refinement.

As a mica pigment, special blue is a must-have for any artist looking to add a shimmering, metallic finish to their work. It pairs well with other pastel colors like pink, purple, and yellow, as well as with neutral shades like white, black, and grey. It can also be used to create a bold and dramatic contrast when paired with bright, bold colors like red or orange.

Overall, special blue is a calming and sophisticated color that can add depth and dimension to any artistic project.
This product has no reviews yet.
FAQs
Frequently asked questions about Haksons Opaque Pigments
What are Haksons Pearl Pigments?

Haksons Pearl Pigments are mica-based metallic powders that can be used in a variety of mediums such as soap, resin, acrylics, etc. These non-toxic pigments are ethically sourced, skin-safe and proudly made in India with a variety of over 30 shades to choose from.
How do Haksons Pearl Pigments work in different mediums?

The Haksons Pearl Pigments are mica-based powders that mix brilliantly into any medium. They are milled very finely and provide a subtle satiny finish, adding shine to any project. Mica is a skin-safe product, making the pearl pigments suitable for soap making projects, etc.
Are Haksons Pearl Pigments highly pigmented?

Yes, Haksons Pearl Pigments are high quality metallic powders that are highly pigmented. Only a small amount is needed to achieve a full effect.
How are Haksons Pearl Pigments ethically sourced?

Haksons Pearl Pigments are sustainably and ethically sourced, and are an eco-friendly way to add color and shine to any project. Mica powders are eco-friendly and do not create micro plastic waste.
Are Haksons Pearl Pigments safe to use?

Yes, Haksons Pearl Pigments are safe to use and non-toxic. They are safe on the skin and can be used by children. However, they are notcosmetic-grade, so they should not be used in cosmetic applications such as makeup.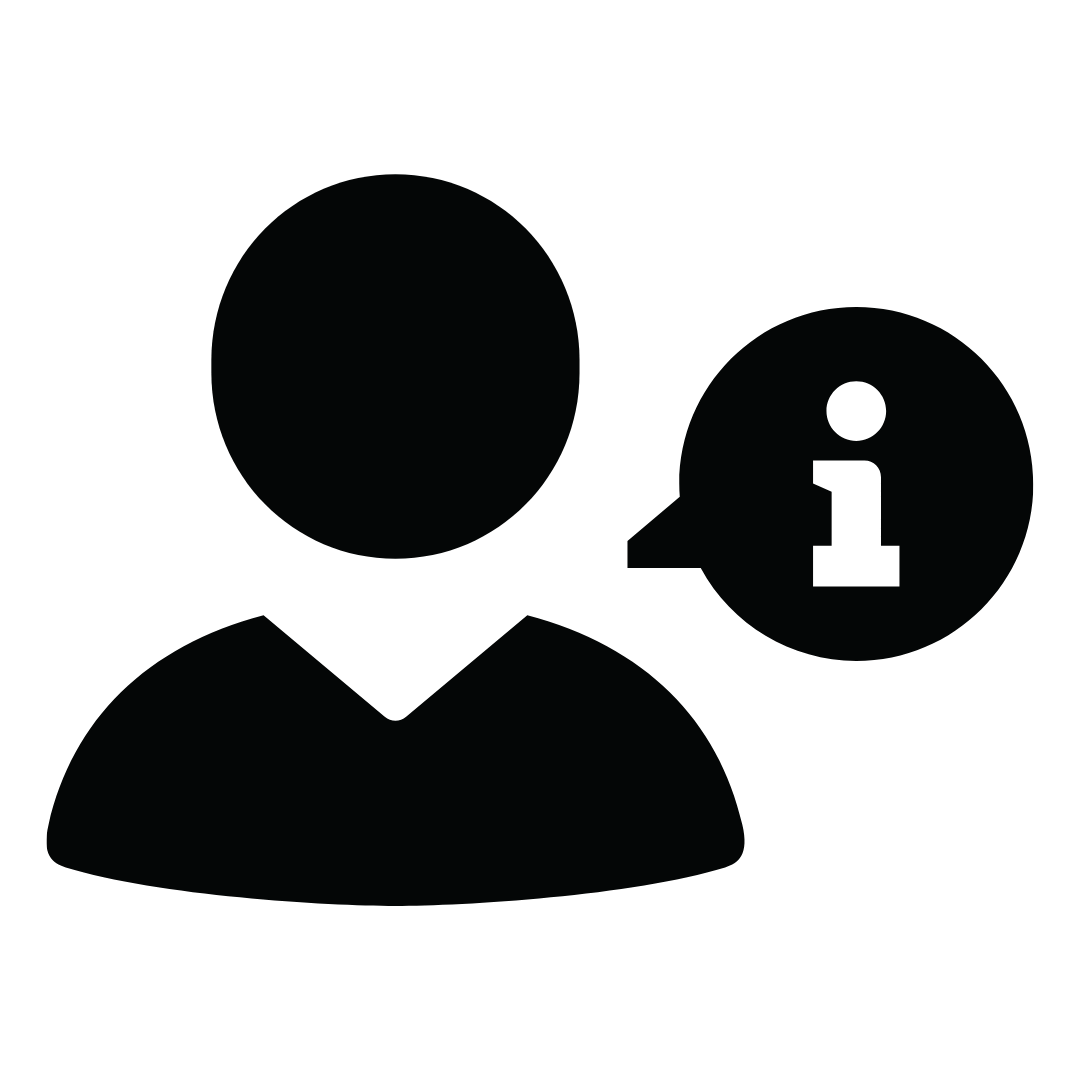 Our customer support is available Monday to Saturday: 9:30 am-6:00 pm.
Average answer time: 5h
Reach out to us