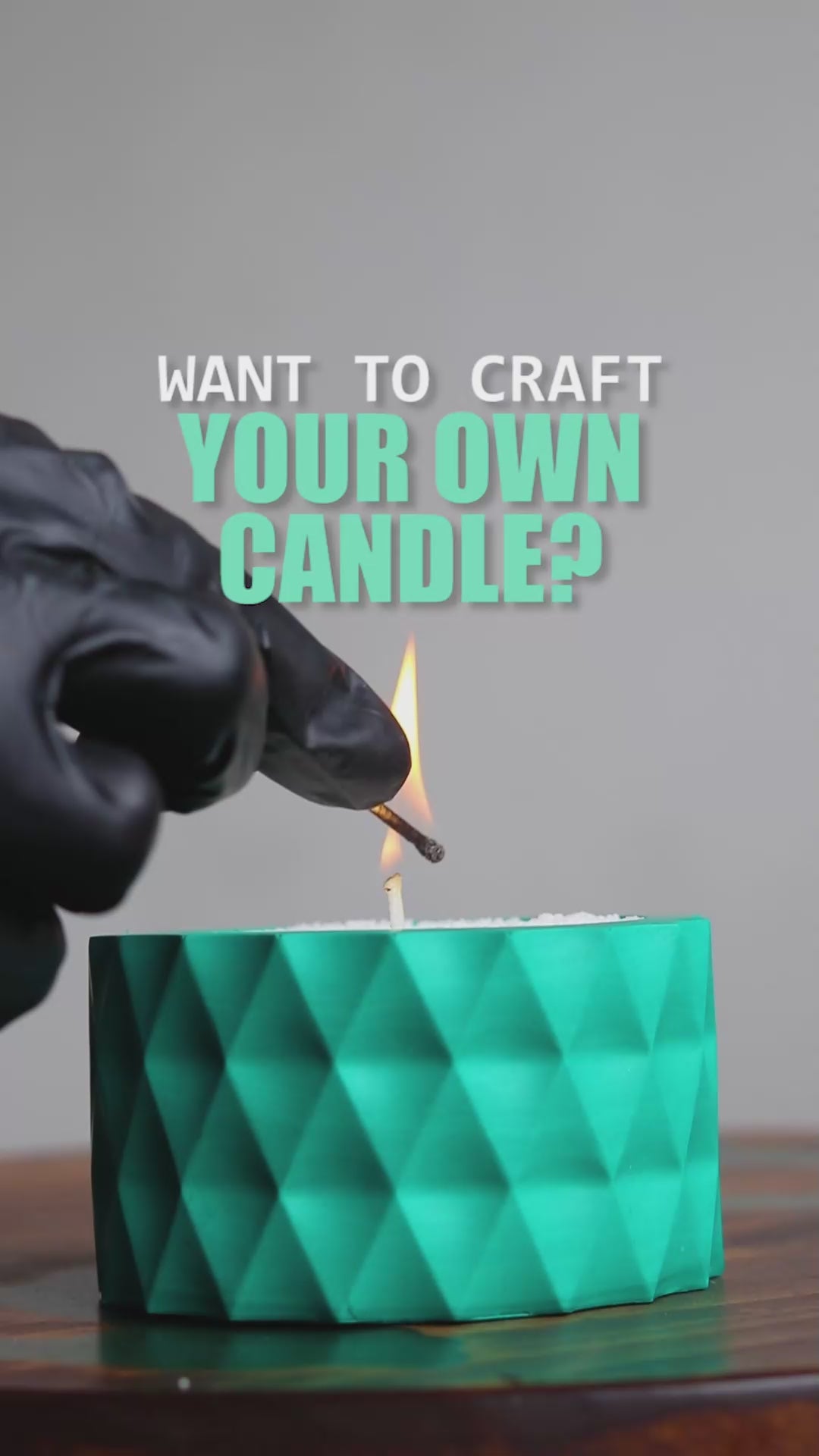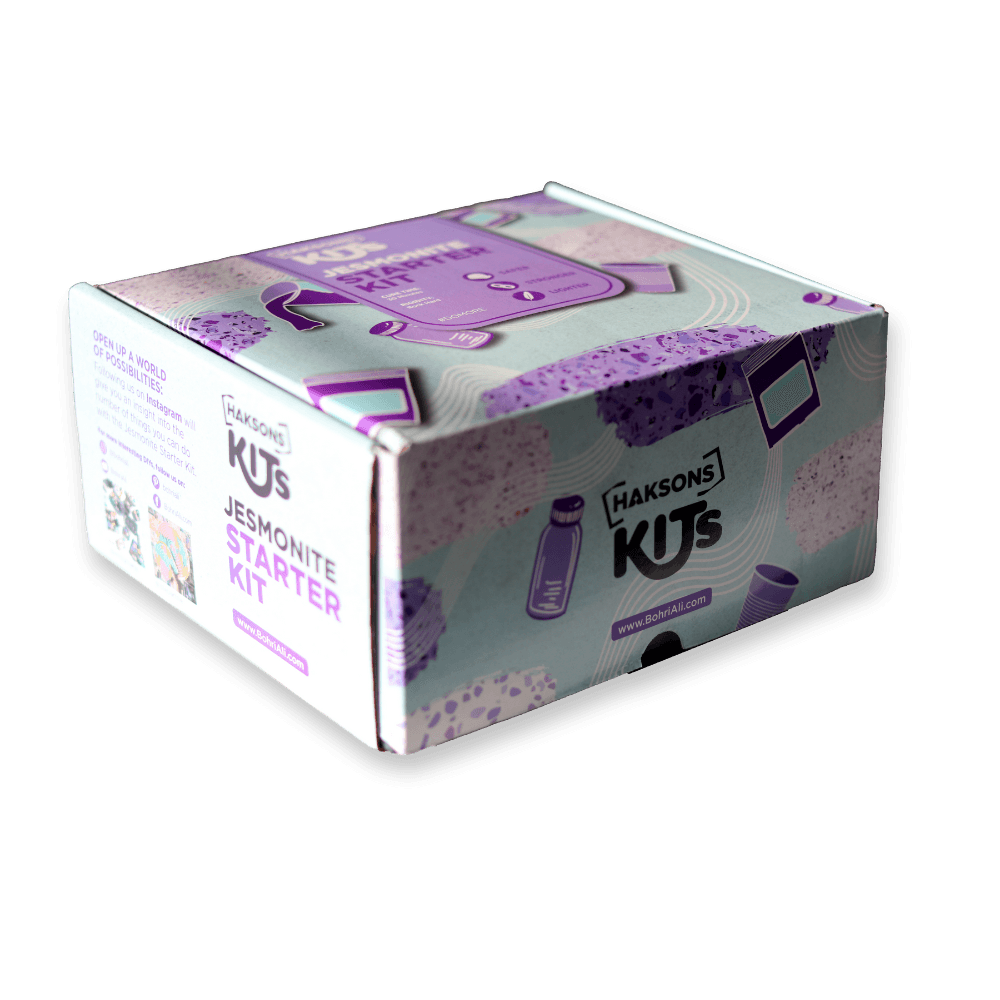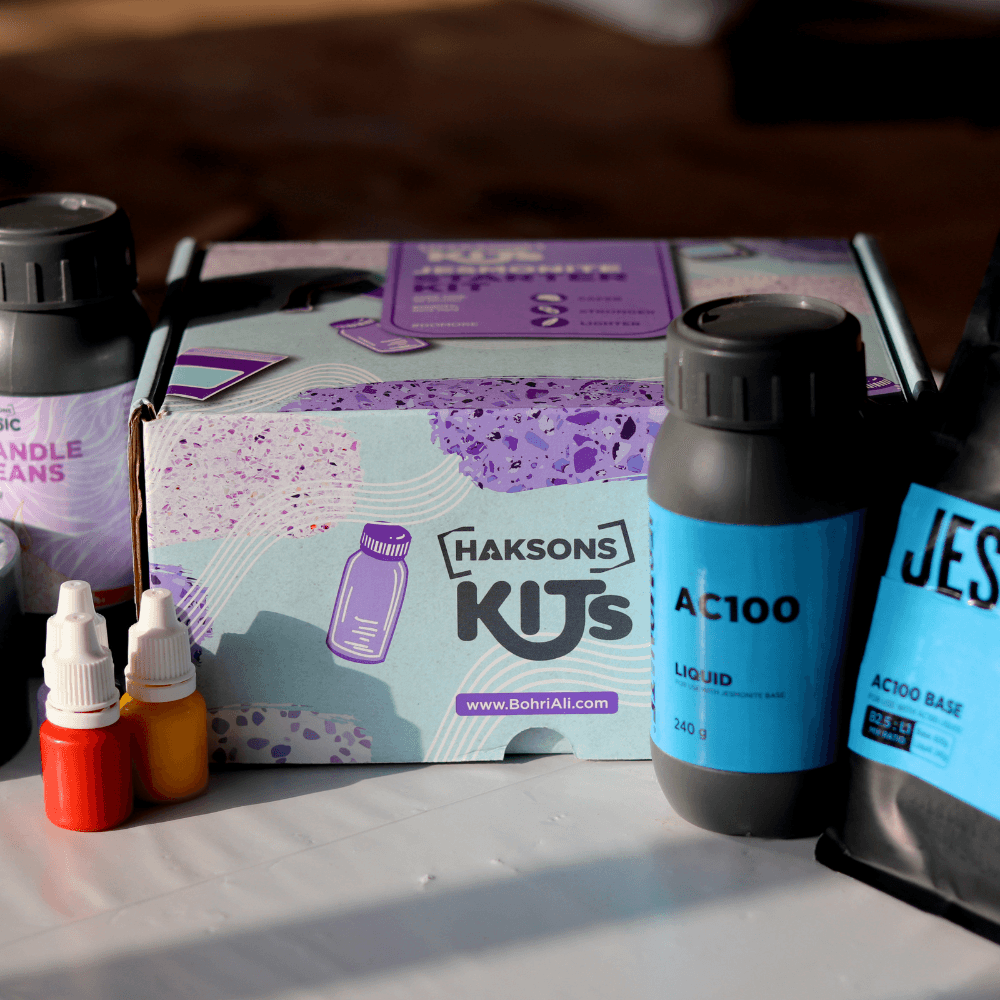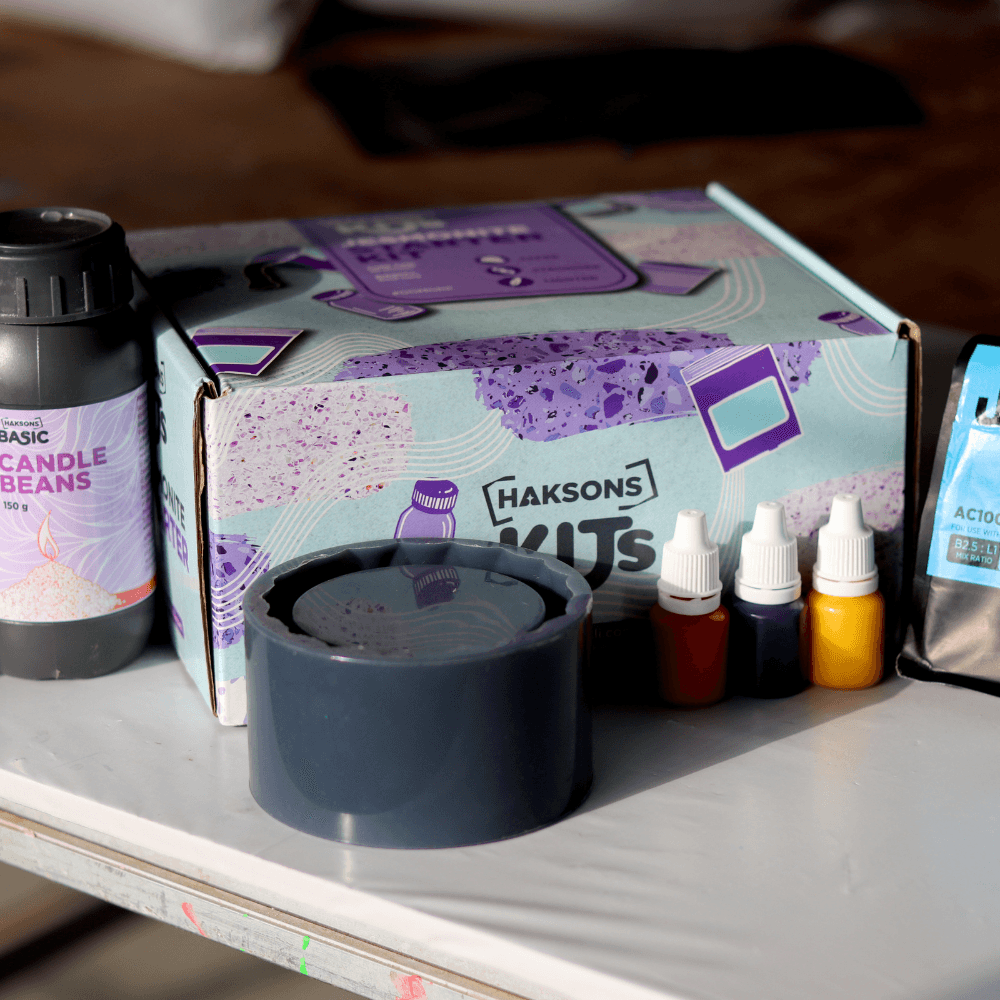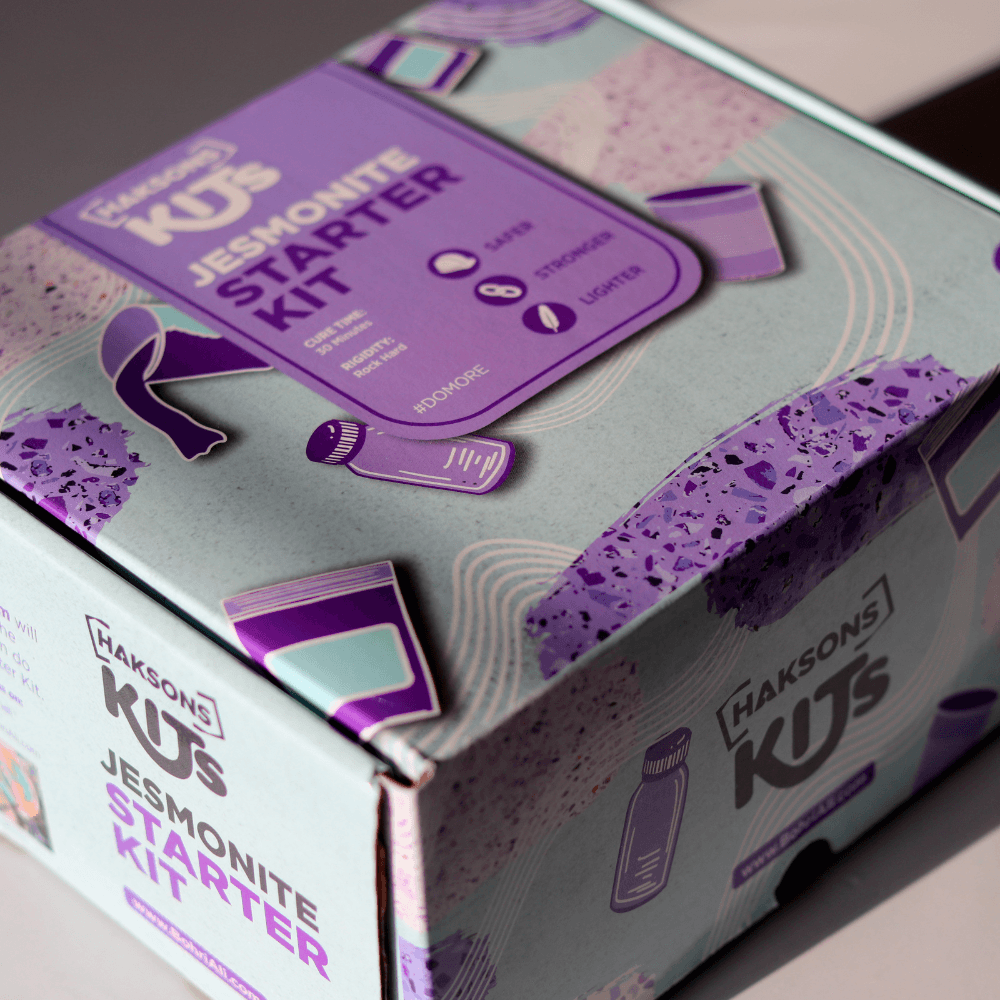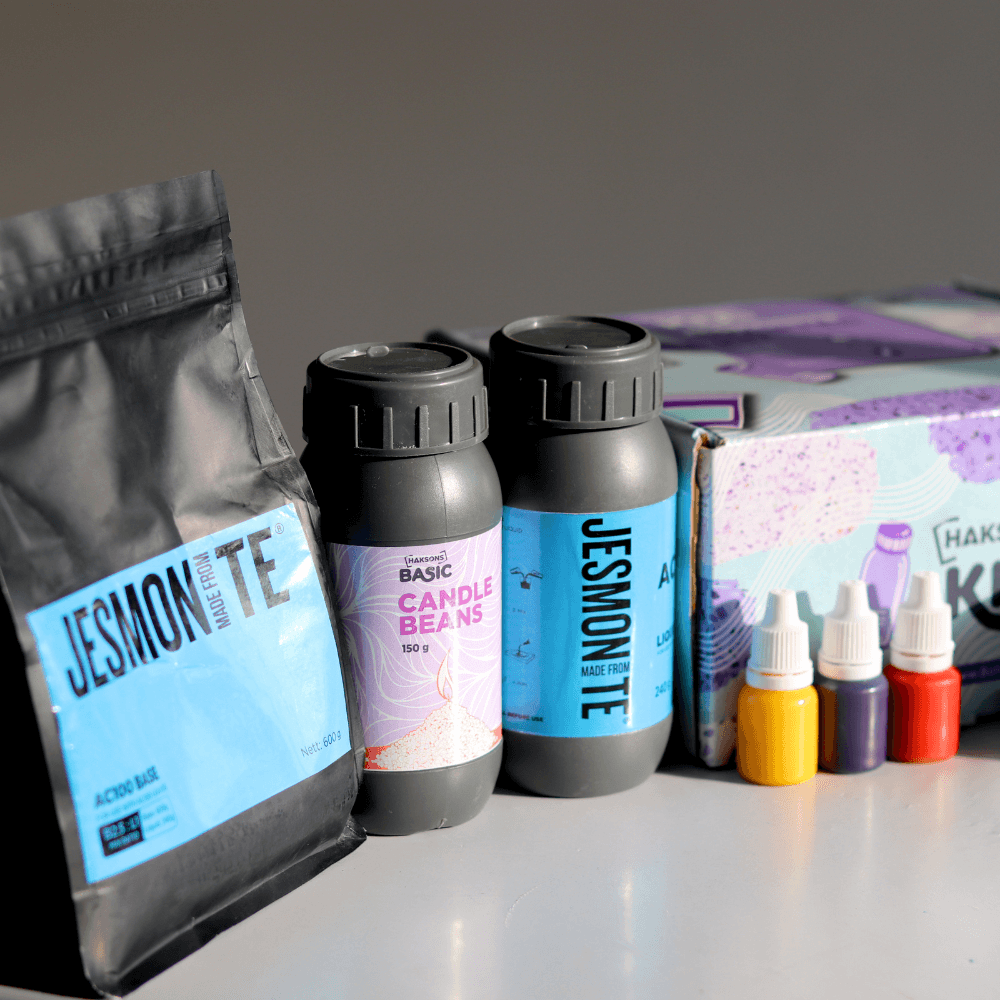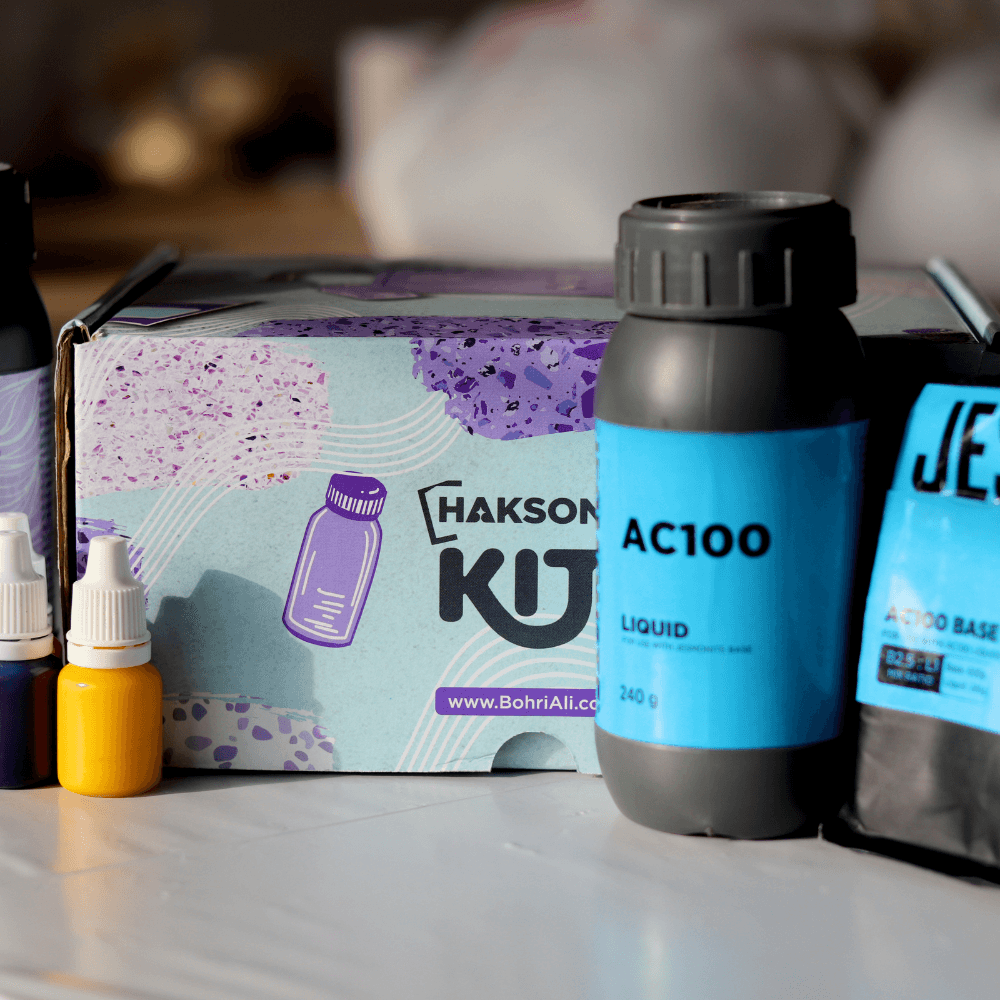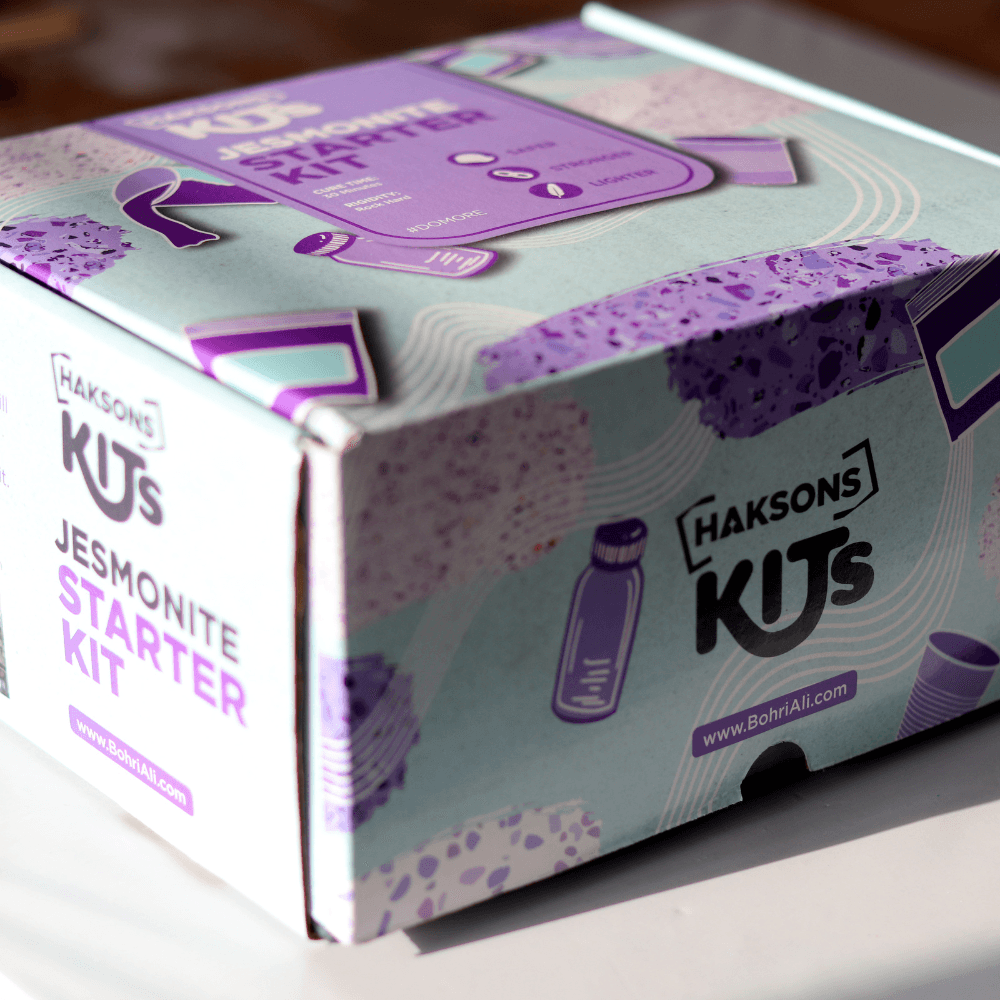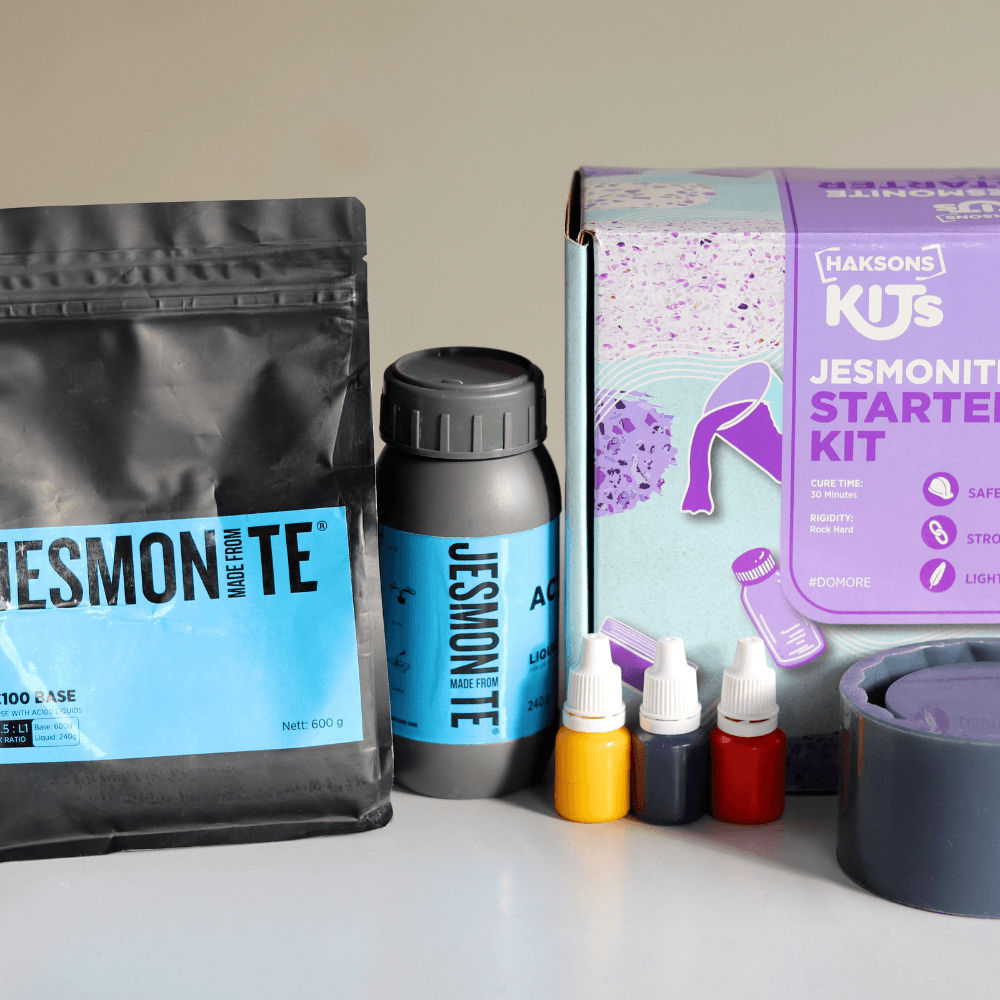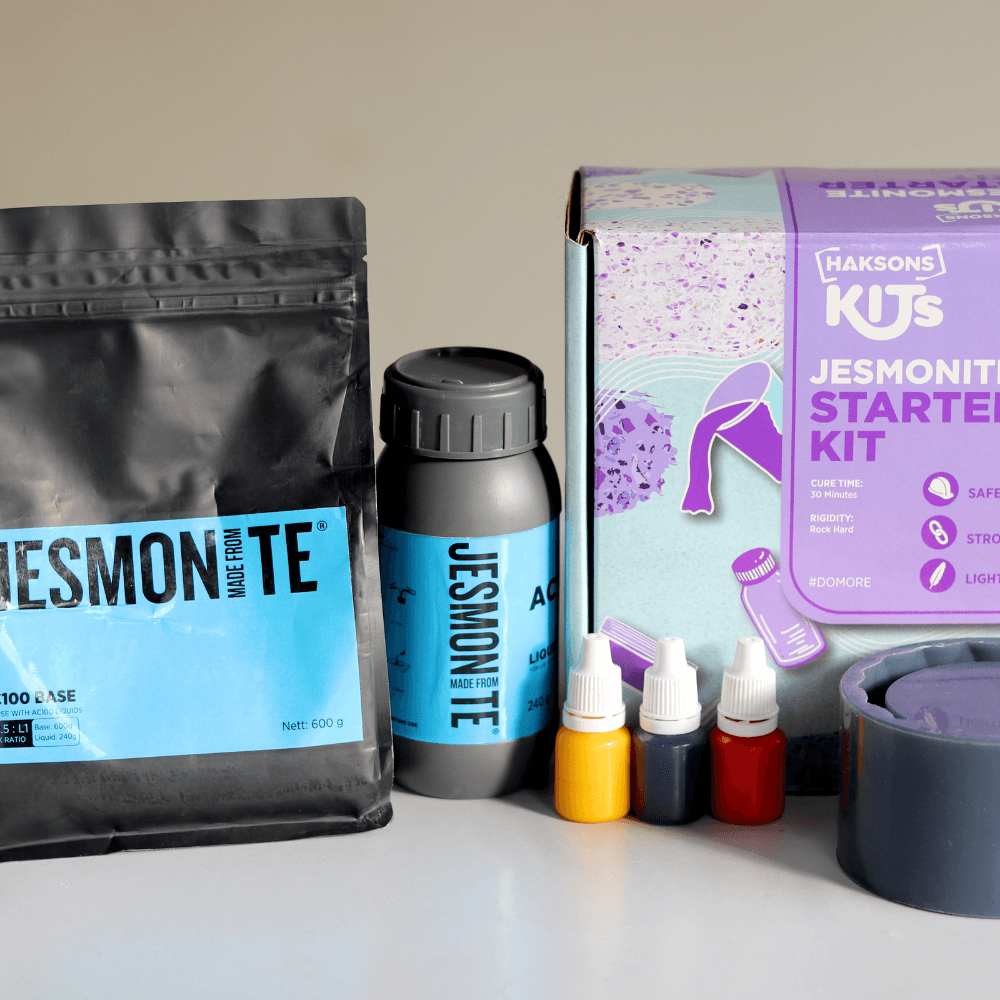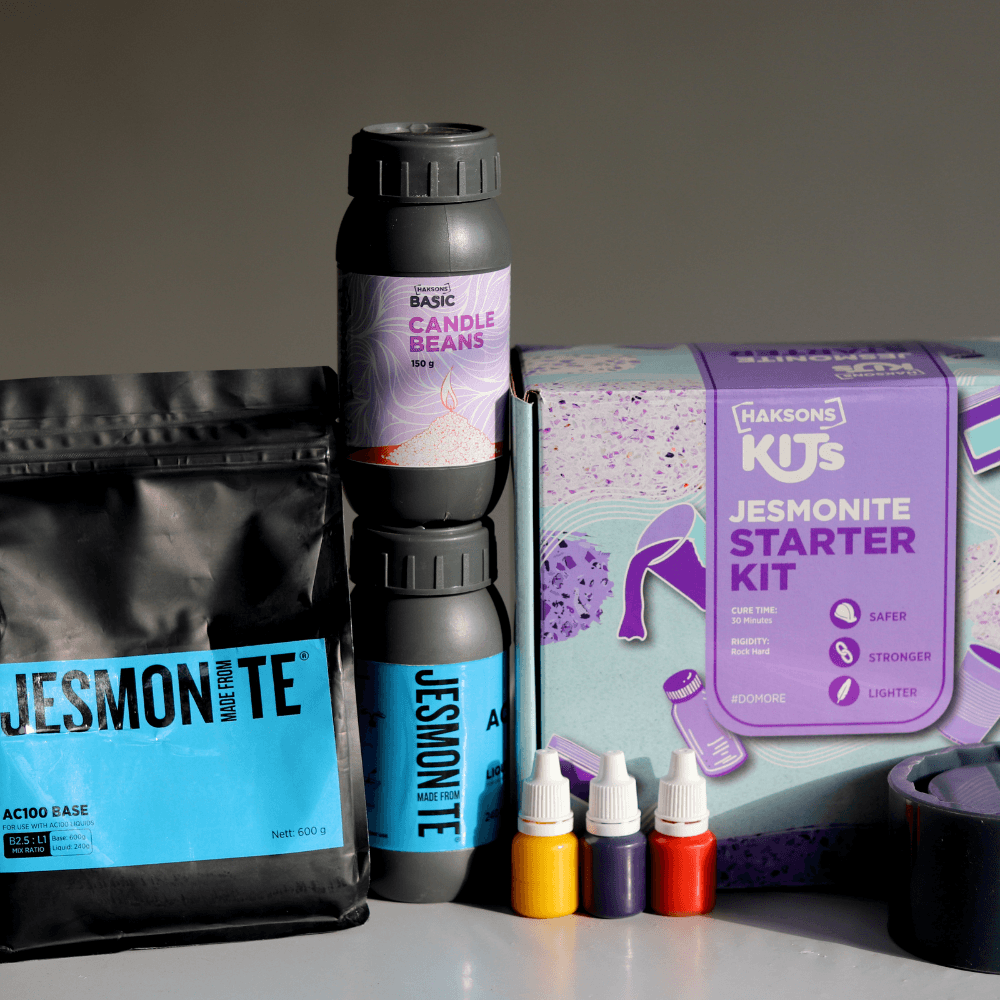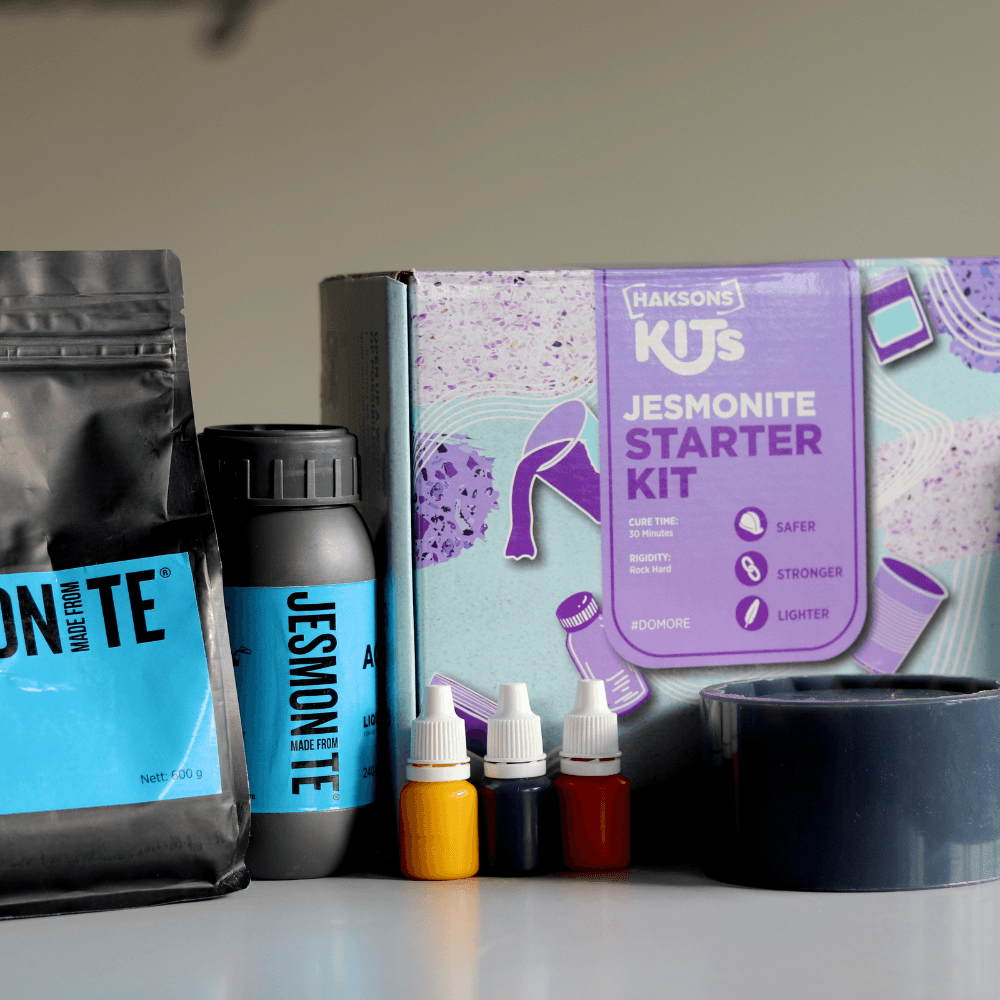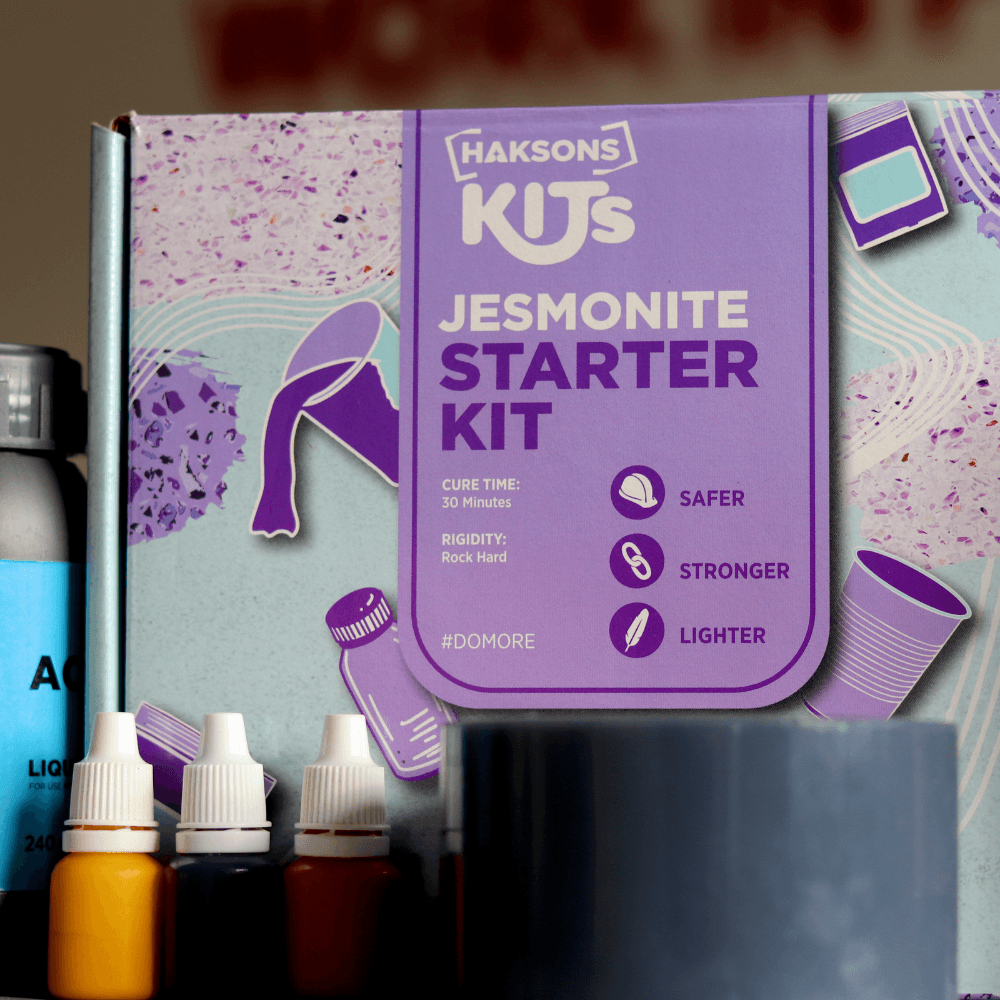 Haksons Candle Making Kit x Jesmonite
---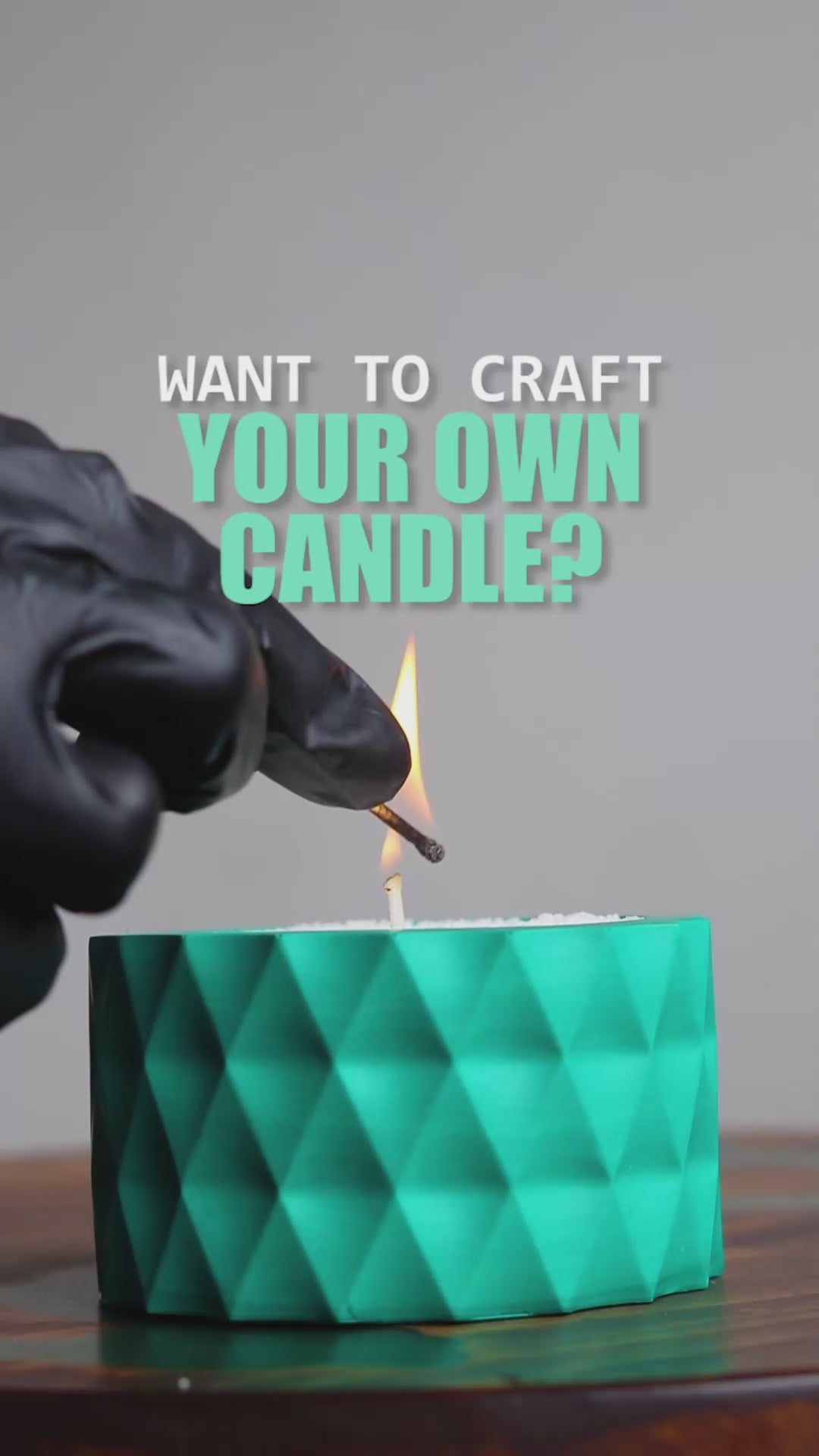 CRAFT, ILLUMINATE, REPEAT
Dive into the art of quick candle-making and let your creativity glow with the Haksons Kit Box. From bean to flame, experience the joy of creation, every time.
What is in the Box?
Delve deep into the artistry of candle-making with our meticulously curated Haksons Kit Box. Designed especially for beginners, this box promises not just the thrill of creation but also ensures a hassle-free experience. From the unique Jesmonite to the vibrant pigments, each element has been handpicked for your crafting joy.
1. Jesmonite AC100 (840 grams)

A versatile and eco-friendly water-based composite material, Jesmonite AC100 provides an impeccable base for your candle-making project. Lightweight, yet robust, it offers a flawless finish that complements the radiant glow of your candle. Whether you're aiming for a minimalistic design or a vibrant work of art, the 840 grams of Jesmonite AC100 has you covered.
2. Jesmonite Pigments (Red, Yellow, Blue)

Unleash a spectrum of possibilities with our trio of vibrant Jesmonite pigments. Whether you're aiming for a sunlit yellow, a deep oceanic blue, or a fiery red, these pigments ensure your candles radiate with color and personality. Mix and match to discover new shades and infuse your creations with a touch of your essence.
3. Premium Silicone Mould - Container Mould

Craftsmanship meets convenience with our Premium Silicone Container Mould. Durable, flexible, and designed for effortless demolding, this mould ensures your candles achieve a pristine shape every time. Whether it's a centerpiece for your table or a gift for a loved one, this mould will ensure your candle looks as good as it burns.
4. Haksons Candle Beans (150 grams)

Redefine the art of candle-making with our transformative Haksons Candle Beans. Crafted from all-natural soy wax, these beans promise an eco-friendly experience while ensuring that your candles burn cleanly, emitting minimal smoke or soot. Their ingenious design allows for reusability, adding sustainability to your crafting endeavors. Whether you're molding a unique shape or simply enjoying its clean burn, these beans promise both beauty and functionality.
To augment your crafting experience, the box also includes a set of handpicked essentials. Slip on the gloves for a mess-free process, use the candy sticks for stirring and mixing, and rely on the mixing paper cups to get the perfect blend of ingredients. With everything right at your fingertips, the process is as seamless as it gets.
Beyond the tangible, this kit delivers an intangible yet invaluable delight - the sheer joy of creation. Revel in the gratifying process of shaping, coloring, and crafting. Bask in the warm, radiant glow of a candle you birthed. More than just a crafting kit, this box promises memories, stories, and the unparalleled thrill of watching your imagination come to life.
First time using Jesmonite? A detailed tutorial to working with Jesmonite
Candle Beans are super easy to use! Check this video out.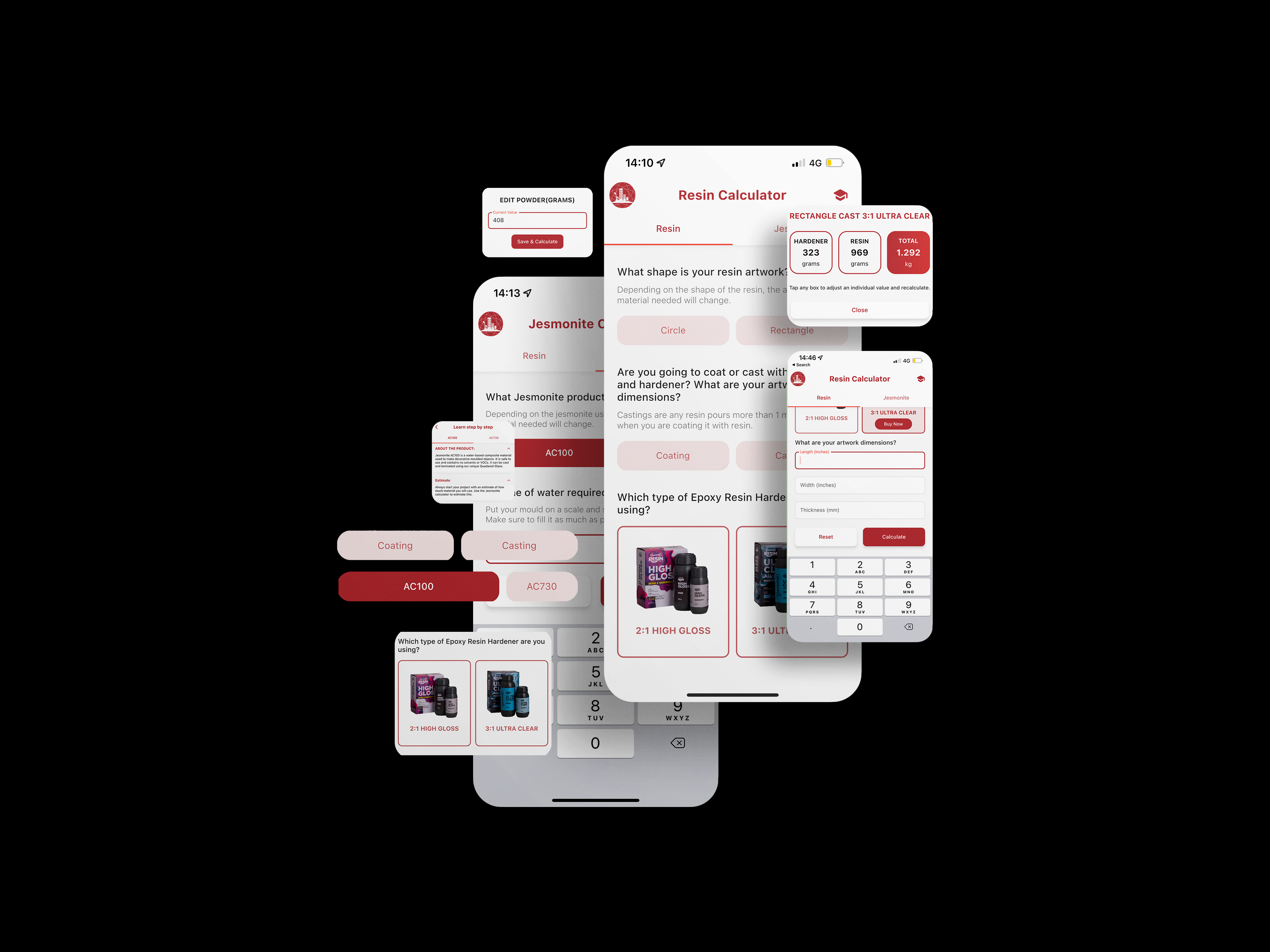 Introducing BohriAli's Resin & Jemonite Calculator
Jesmonite Calculator
Using an epoxy resin calculator can help customers to avoid wastage of resin, ensure a proper cure, and achieve the best results for their projects. By accurately estimating the amount of resin needed and mixing the resin and hardener according to the manufacturer's instructions, customers can save money, reduce their environmental impact, and get the most out of their resin. An epoxy resin calculator can be a valuable tool for anyone working with resin, whether they are a professional artist, a DIY enthusiast, or just looking for a high-quality finish for their home or business.
Download Now